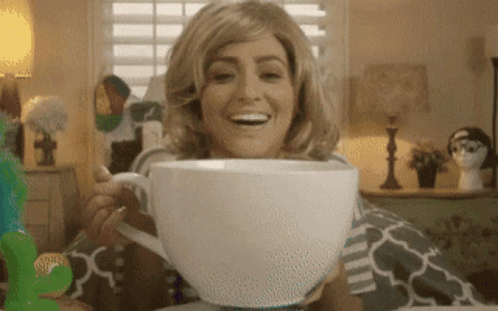 I've been up since 2:30 this morning thanks to the headache from hell, so today's list of remote writing opportunities is up nice and early to enjoy with your morning coffee. (I'm already on my second cup and it's not even 5 am. Bottoms up!)
As always, please read the full job listing before applying. As far as I can tell, these are all online writing jobs open to writers anywhere.
Happy writing!
REMOTE WRITING JOBS | ONLINE WRITING JOBS
FREELANCE COPYWRITER – WindsorPatania Architects is hiring a Freelance Copywriter with SEO Expertise to work as an outside contractor. In this remote copywriting role, you will be responsible for writing two blog articles each month for each of our two main brands.
SCRIPTWRITER – Bored Panda is looking for an experienced and creative Script Writer to create and develop a new and exciting children's animation project.
SCRIPTWRITER (MINECRAFT) – Bored Panda is hiring an experienced Minecraft scriptwriter. This remote writing job involves writing 4-5 scripts per week.
FREELANCE CONTENT WRITERS – Creekmore Marketing is looking for 1-2 Contract Content Writers to write SEO-friendly content for clients in various industries, including interior design, window treatments, paint, spas and salons, real estate, senior living, therapy and other medical fields, HVAC, and many more.
WRITER (CONTRACT) – XInfiniVentures Labs is looking for a contract researcher and writer for topics such as technology, software, ecommerce, retail and other types of topics. Must be excellent English writer, with emphasis on US / North America terminology and nomenclature.
REMOTE FULL-TIME COPYWRITER FOR E-COMMERCE – Outgive is looking for an Amazon Copywriter with a love for languages, metrics, and of course an eagle eye for detailing to write product descriptions. This is a remote writing job offering full-time hours Monday to Friday 9 to 5 EST.
FINANCE WRITER – MortgageBrokerStore.com is hiring a remote finance writer. This online writing job involves writing and editing content and copy for our newsletters, social, website, blogs, and sometimes other projects.
DEALS EDITOR – Upfeat is hiring deals editor with a combination of deal-hunting experience, superb writing and editing skills, and experience in email marketing. This is a remote editing job.
FREELANCE NEWSLETTER WRITER – Impact Media is looking for a Newsletter Writer. This remote freelance writing position is ideal for anyone who deeply cares about social justice, loves reading and writing the world's top newsletters, and has an immense desire to use our platform for social good.